I woke up one morning a week ago and turned over and said to Bryan, " I am going to go see if we have any grass". Taken out of context that phrase could be highly misinterpretted, but around here it was fully understood. It is funny that when you plant grass seed there is this compulsion to check it every hour to see if something has happened. Needless to say we have been guilty of "watching grass grow", checking on it everymorning like it was christmas and santa had left presents.
So here we celebrate the first mow. It is a momentous occasion that marks the first real landscaping project that Bryan and I have done. Woohooo! We have grass!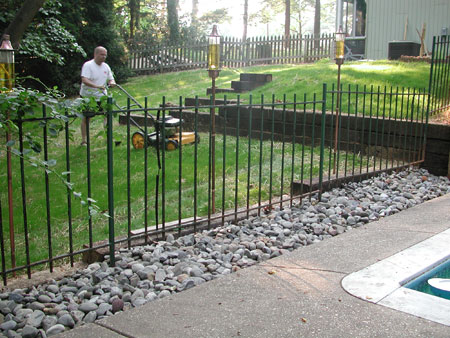 check out the before picture here.