I didn't have to miss it and I am so glad. Two paintings of Daniel's sold out of the total of ten that sold (out of 50 showing) from a dozen (more seasoned) artists. What made the evening truly special (especially for a fund raiser) is that the individuals that connected with Daniel's work really connected with Daniel's work, one even shed a few tears.
It is interesting when you stack up a collection of work from different artists what tends to emerge. The super representational...
and the stuff that really moves people.
Well, as you might think I was fighting back tears of my own(of pride), my own opening virtually forgotten. It was great watching Daniel interact with the crowd and with what would ultimately be...
his first real collectors.
Congrats Daniel. Bravo.
Daniel with show curator Luis. Later Luis was calling Daniel "my boy", but here Daniel is politely pointing out that his work was hung upside down.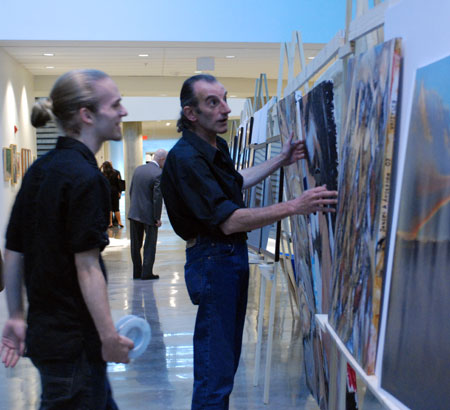 Bryan assisting Luis with some last minute labeling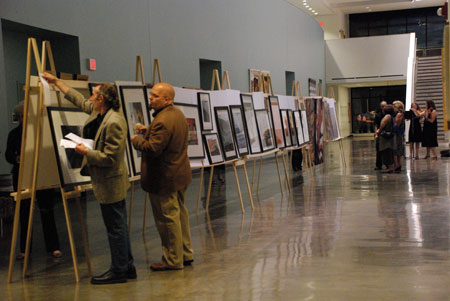 Daniel talking with viewers(at the top of the crowd)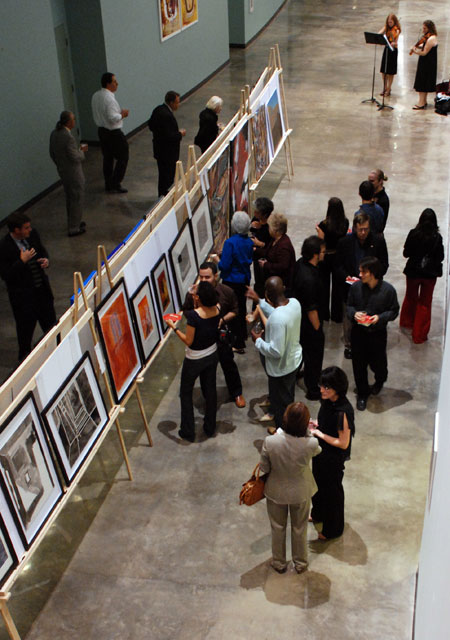 Daniel discussing his work with what would end up being his first buyer