In the last episode our heros were somewhat discouraged by the overwhelming nature of the task and the seeming lack of progress. Taking full advantage of the holiday (being a day off from work) our dynamic duo takes another stab at it.
This time employing a bit of a mind game motivational tactic of counting.
Simple and effective.
Using increments of ten wheelbarrows hauled, we took a break between sets. It may sound silly, but having mini finish-lines made the difference. It did two things; made us push to each number ten (you get tired at about seven) and, more unexpectedly, it kept us from overdoing it. Last weekend we were sore and exhausted from the fits and starts, sprints and endurance runs. It took its tole. Today was sort of a rhythmic cycle that kept us motivated but not overextended.
85 wheelbarrows hauled and 16 old bricks removed by five o'clock and we were feeling pretty good.
by noon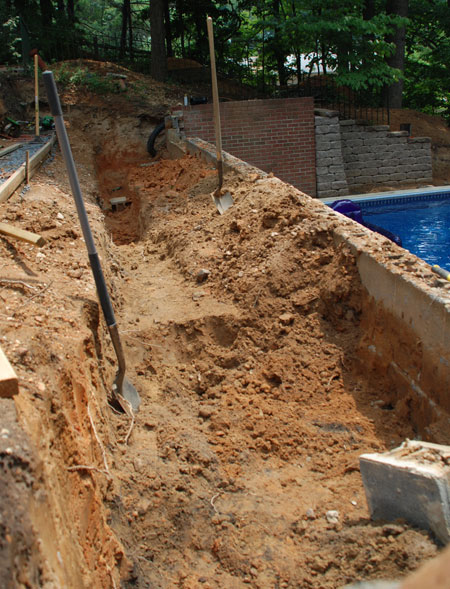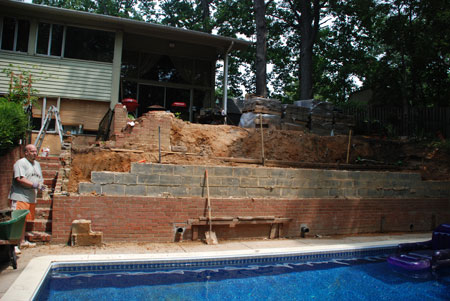 by five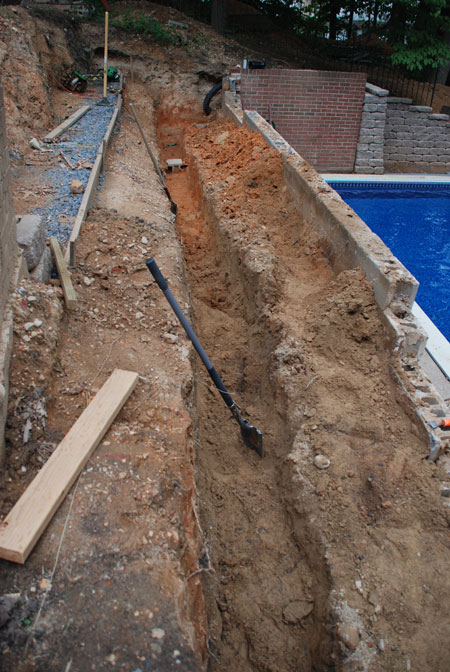 The trench is well on its way. Another day and it will probably be ready to put in the crush, sand and then...
maybe a brick or two.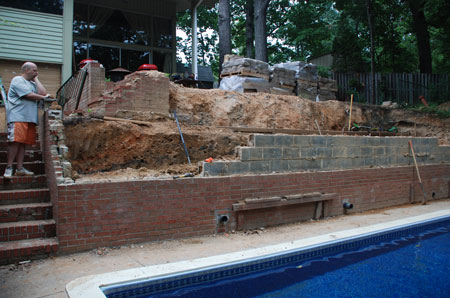 then it started to rain
So, of course we ended the day with some good food, wine, and a movie.
Work hard. Play hard.