The last few weeks our son has taken an interest in cooking. I guess with college looming it occured to him that he did not know how to feed himself. And like every creative pursuit he tends to go all out. But this new pastime has made his mother SO happy. Cooking has never been my favorite thing. For me it is mostly a chore, although on rare occasions I might enjoy the creative process of it. Bryan, on the otherhand, is a wizard in the kitchen and the plates he creates tend to look like something off of Emeril Live. I guess Daniel is following suit.
Yippee.
Taking a few lessons from his dad, Daniel is getting some culinary training. And last night, while Bryan and I were working on the yard, Daniel announced that he would take care of dinner.
I've died and gone to heaven.
Too bad he leaves for college in a few weeks.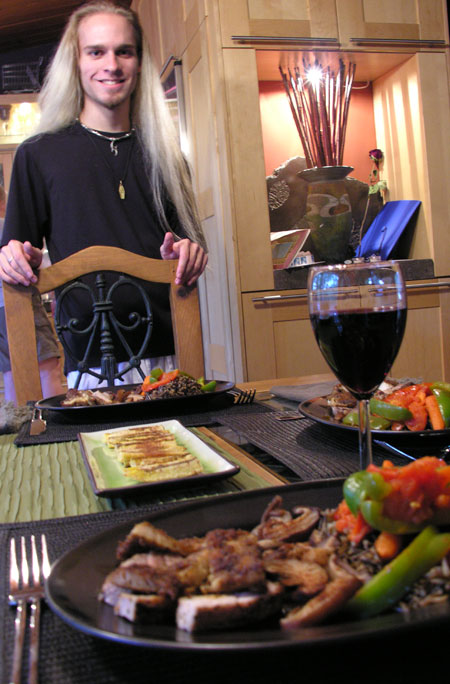 Breaded fish, sauted peppers, carrots, and wild rice with shitake mushrooms. Dessert-cinammon broiled plantains.