By now we have told Jimmy that we are seriously considering the atlantic property (so he won't be showing it to anyone else), but need some time, and want to go back to look at it again. Confident that things are safely on hold, we need to relax a little and enjoy the island.
One of the things that we found really appealing about Long Island is the graciousness of its people. Near the center of the island along the highway (which is just a road that runs north to south slicing the island in half) is a little thatched shack that everyone gathers for a great, fresh, seafood meal. It is called Max's Grill. Previously we had met a great couple from Orlando (Terri and Lee) who were also scouting for land and this particular afternoon we ran into them at Max's. The caretaker/cook/owner/bartender at Max's is Gary. While eating an amazing plate of steamed snapper and plantains(me), Gary asked us if we liked oysters. I love oysters. He went on to explain that he had discovered a natural oyster bed on the southern most part of the island and would anyone want to go harvesting?
now?
Just drop everything and go?
what the heck.
So Terri and Lee hop into Gary's truck while Bryan, Daniel and I get in our rental car, and off we go in search of oysters.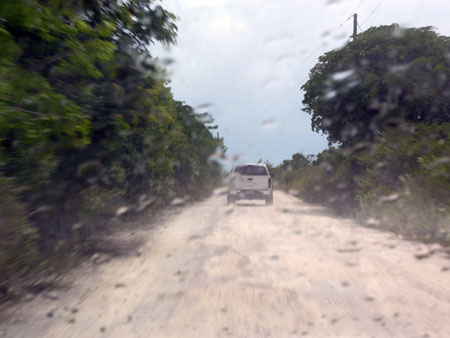 Daniel and Gary picking oysters.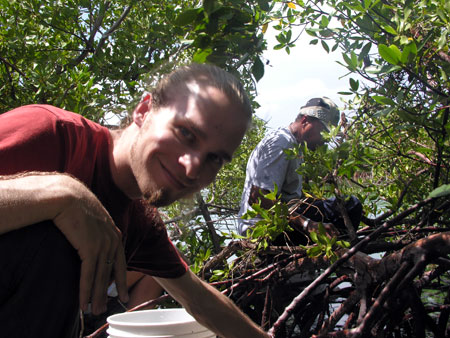 the oysters connect to the base of the mangrove root. New Zealand Mangrove Oysters is what Gary thought they were.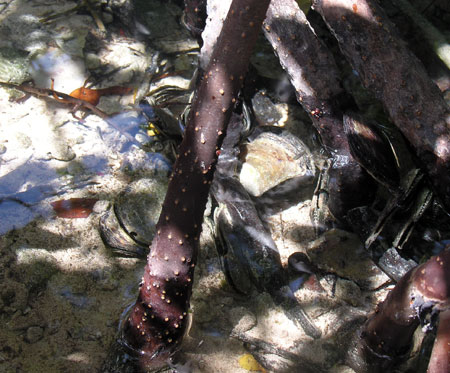 Here we are trudging through the bush post-harvest.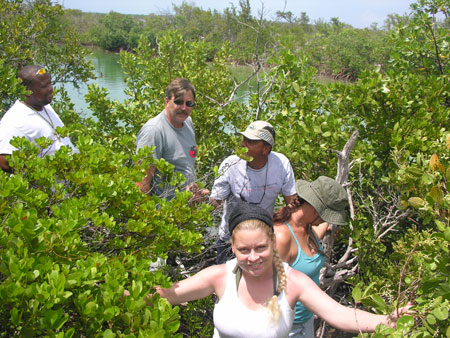 Gary stops to pick pretty weeds before returning to Max's.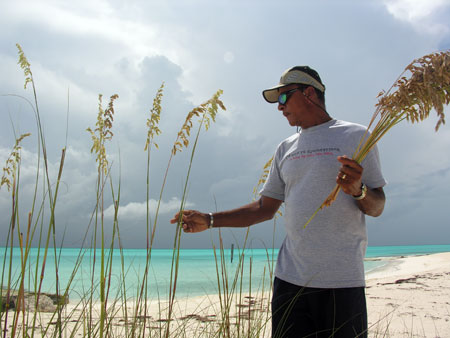 Out of the bucket, hose them off, pop onto the grill. Simple as that.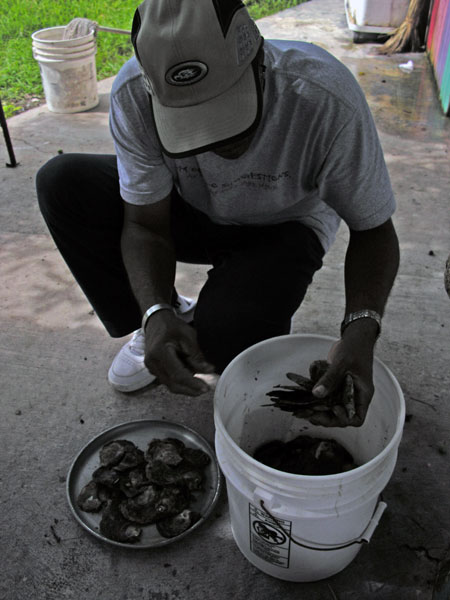 Absolutely yummy!