The second day into a vegas marathon and the two sisters need a break because...
mom loves the slots.
The sisters...
not so much. (Qualifier: mom wins, we loose buckets)
So, planting mom in front of a new gold fish machine, we go off to find a little piece of heaven.
Spagos.
A little oyster action, appetizers and this fabulous dessert. And a little peace and quiet.
me with the oysters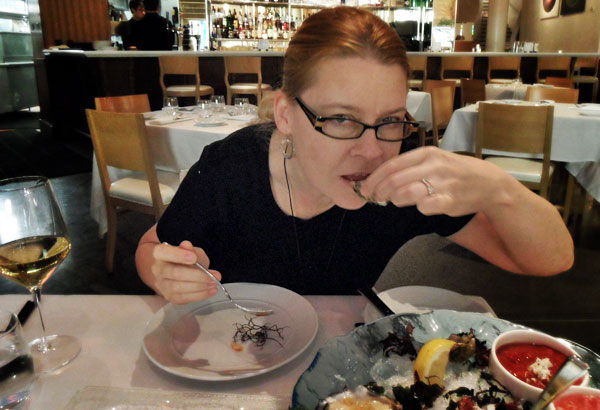 sister marta with the oysters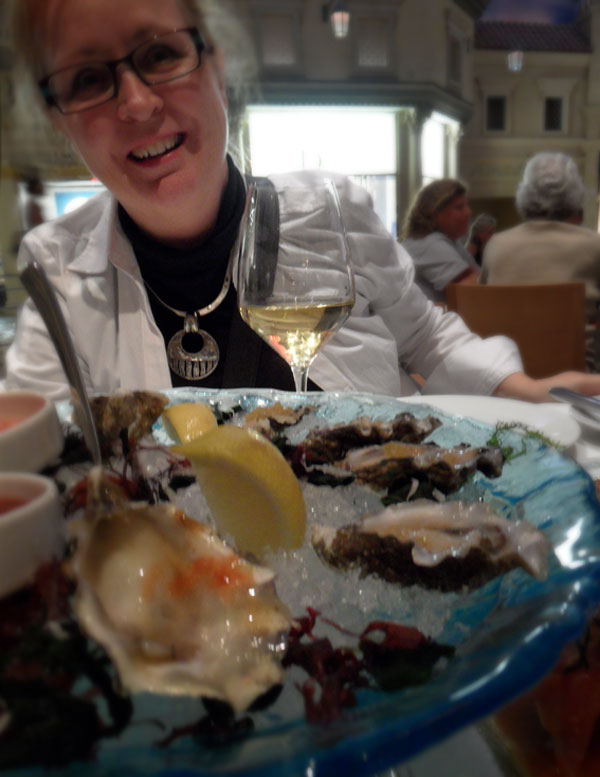 peach yummy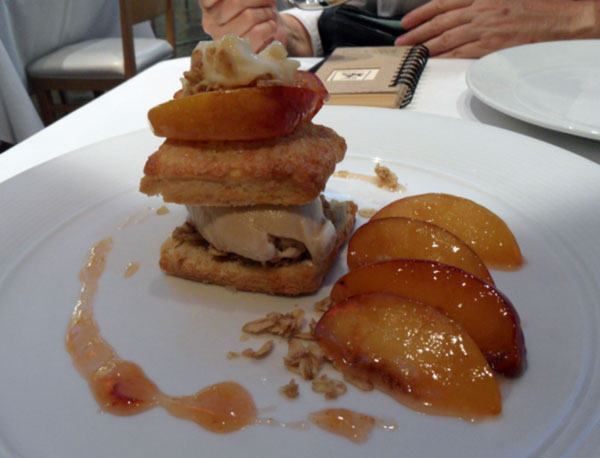 marta's wine evaluation of a Semillion; Signorello, Napa 2006
slightly seet, warm citrus, good legs, not too dry.