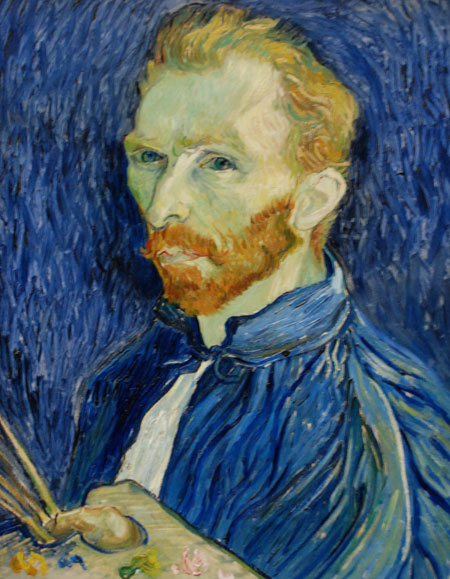 A wonderful outing to the National Gallery with visiting friends brought me face to face with Vincent again. The last time was at the Musee D'Orsay four years ago where I had to hold back tears viewing his work and specifically his self portrait.
Sure, I love "Sunflowers", and all the rest, but there is something arresting about his self portraits.
It's the eyes.
The vibrant, even joyful colors and energetic, flowing brush strokes of the rest of the painting contrast so strikingly with the solumn expression of his eyes. Looking at his eyes is like sitting in the center of a merry-go-round with the sensation of everything spinning around you while you remain still.
I wonder how he felt when he was painting it.