In the spirit of using the stuff around the house, my grout selection was a bag of yellow ocre-ish that was the second runner up for our upstairs bathroom. I swore that I would use it for this ever since. Although it totally changes the design by now being the dominant element, I was prepared for this, and am really pleased with the results.
Saturday.
mortaring the pieces into place. My justification of doing this now was to stucco a wall at the same time and use the remaining mortar for this "little project". I almost didn't make it in time as the mortar began to set faster than I was placing the design. It was a race against time, and my own fatigue after stuccoing the wall.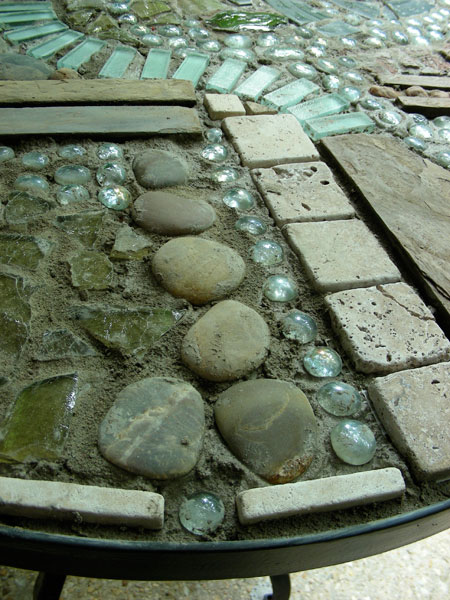 Sunday.
grouting.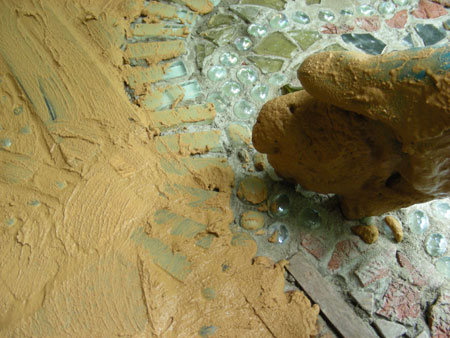 starting another project while the grout sets. My husband shot this. Proves the ongoing..ness of the stuff we do;-) This wooden bench has been sitting outside collecting debris for years. While I was busy grouting, Bryan took it aside to pressure wash it, then brought it back and set it under my nose. Kinda like bait don't ya think?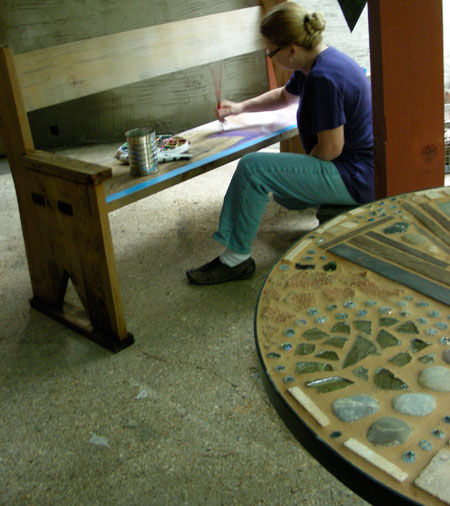 letting the grout set.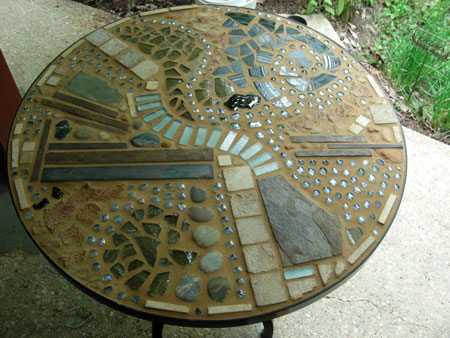 closeup after it has set. The last thing to do is to use a stone or grout sealant on it which I will do in a few days after it has really cured. I love the fact that the finished design makes me want to treat the "paths" like a labyrinth walking it with my fingers.