This is a project that I have been wanting to do for some time. I bought this little table years ago at pier one and was really disappointed after one winter outside the tiles began to crack. So, of course the thing to do would be to turn it into a project. It also gave me a chance to use up some extra tiles laying around from all our various remodel projects. And to turn the unfortunate breakage of a favorite item into an opportunity (yellow glass) Of course even though I vowed I would only use discards, once I got into it I had to bend toward what the design needed.
"Honey, do you mind if I break one of our dinner plates?"
Yea, the creative process is what comes first in this house if you hadn't noticed. I needed something black and so in the last photo you will notice some black in the design. One of our plates sacrificed for the sake of the creative process...no I didn't hesitate.
This is the kind of project that is very easy to do if you don't overthink it. It is a very tactile exercise that bends the brain in a different direction that helps bring more inspiration.

1. demolition of an old table from pier one which in its first year outside began to crack.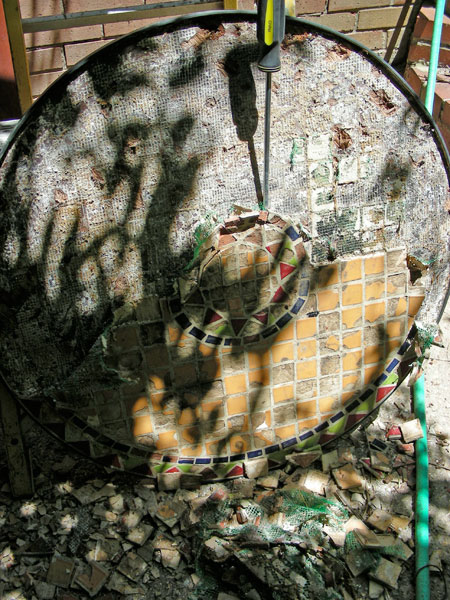 2. prepped and sprayed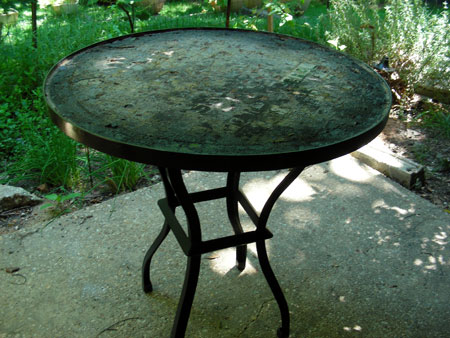 3. positioning the broken glass, tile, and such.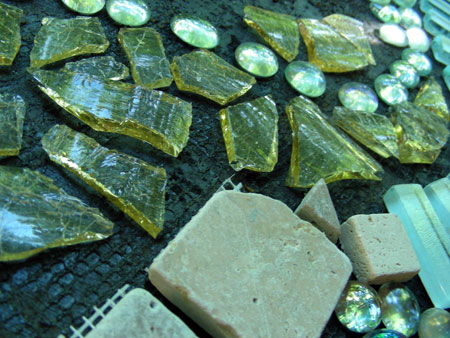 4. canabilizing a failed ceramic project.

5. all the pieces in place before mortar and grout.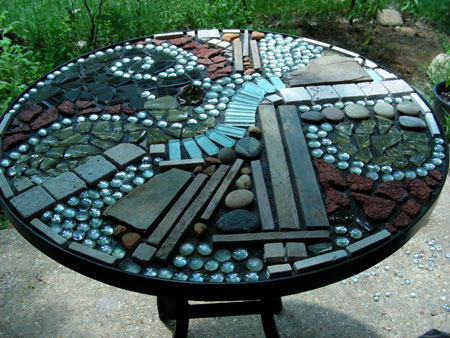 I hope to have it finished this weekend.