Fall has definitely fallen here in the mid-atlantic. It is truly pretty except when you ponder how much raking there is to do. I am settling into the idea that winter is coming and trying not to throw my seasonal tantrum against mother nature.
Ask me how that's going.;-)
Here is our Element seemingly floating on a sea of leaves.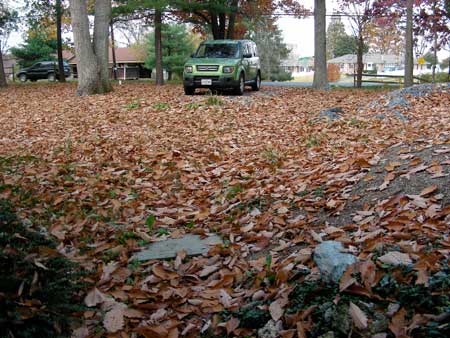 The view of our deck.