Yesterday was kinda important. Not so important in the scheme of world issues, campaigns and such, or even monumental wedding anniversaries. But we have found that celebrating even the lesser moments actually make the bigger moments possible. It could be the momentum created when small kindnesses accumulate to create big feelings. It could be the act of not forgetting and so allowing those moments to be consistent reminders of what is truly valuable. Call it romance or whatever.
My husband is very good at it.
Bryan came through the door with flowers and champagne last night. Later we went to our favorite sushi place for an elegant late dinner. All to celebrate a moment in time that looked awkward and funny and completely unlikely, but was the beginning of something no one could have predicted.
The moment was our first date.
It was twenty five years ago and we were a couple of geeky kids trying to find ourselves, our way, and our identities. Bryan was a music theory major and I was an art major who happened to play clarinet. We met in the university band.
Our first date was one of those college "bring a date" prom-like events and we went as friends.
Who knew?
It was a night filled with awkward moments and humor but what came out of that first night was a sense of something more, something special, some kind of connection. Looking back on the picture you have to laugh, but recognizing that it is in those fragile unpredictable moments that often hold the greatest possibilities.
Here's to the next 25 years my love.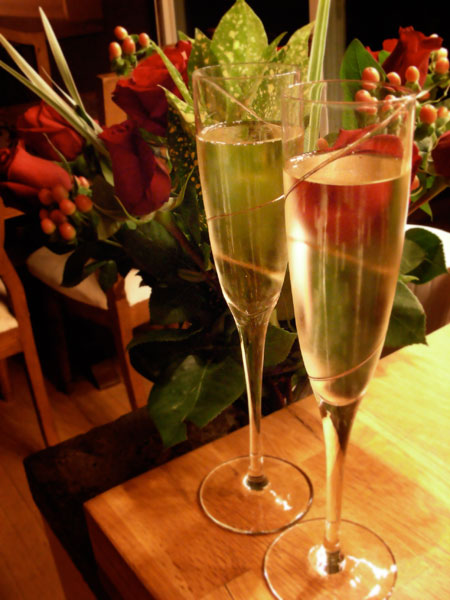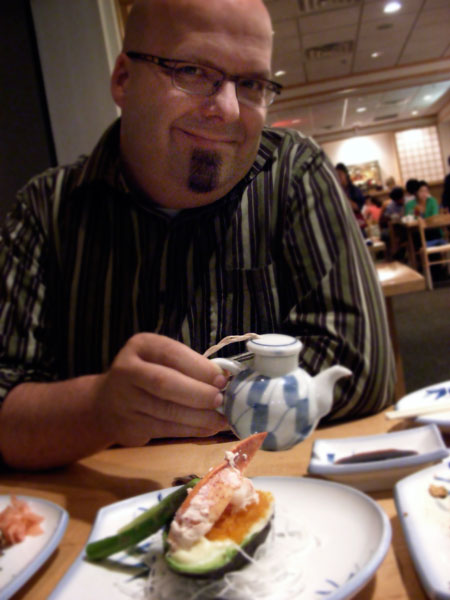 25 years ago, Sept 23, 1983.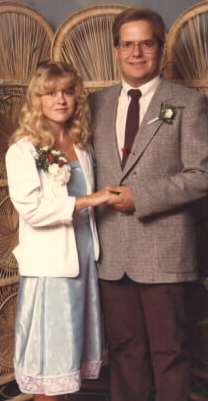 Approximately a year later in little tokyo (CA).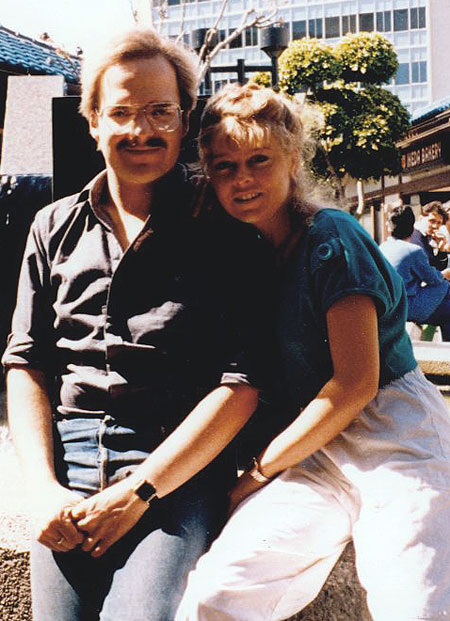 Years later I painted this, the background beach symbolizing that first date.