Herb harvest this year has been great so far. Pesto from the basil last week and cilantro for fresh salsa this weekend (great recipe, Sis), and mint for Mojitos!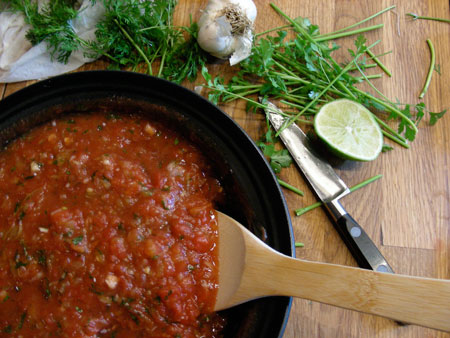 Taking a lunch break from yard work with some tasty grilled chicken sausage and mojitos with mint from the garden.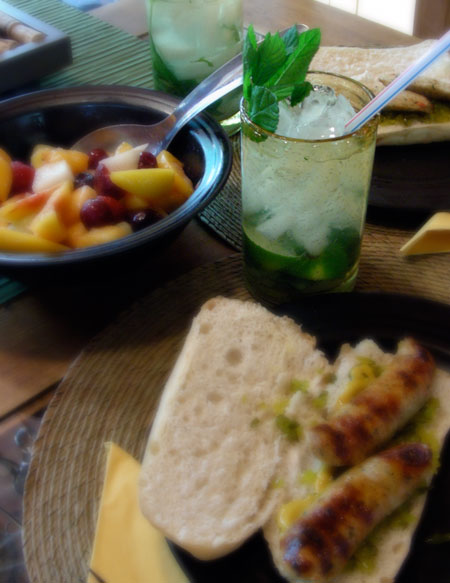 Feverfew flowers being prepared for tincture.