Time for dinner.
One of the many interesting things about ship life is the fact that you lose track of what day it is. The elevators helped you counter this with carpets labeled with the day of the week which the crew changed out accordingly.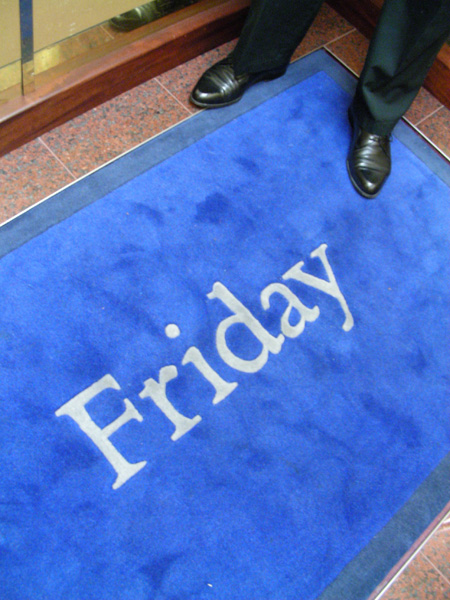 Tonight was the "Master Chef's extravaganza," which apparently included a mandatory napkin waving ceremony.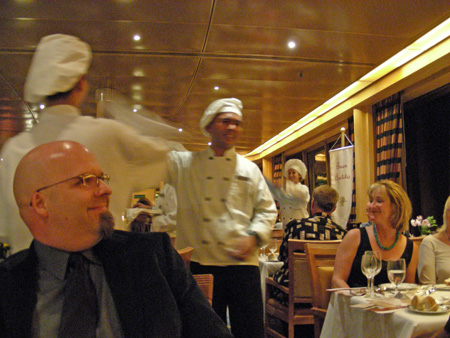 Tuna Tartare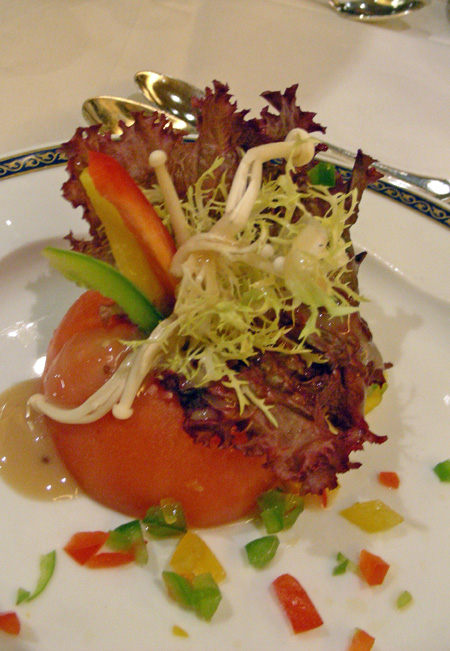 Back at our stateroom we are greeted by a towel elephant.