Ok, so we still have far to go, but this summer marks a real dent in our ongoing remodel project. We took the plunge and hired pros to put in new windows and siding, and splurged for the deck. I guess it sort of offsets the big DIY project. The wall(s) are still in progress and double as our summer exercise program.
Hey, why pay somebody else to tell you what weights to lift when you have a backyard full of bricks?
So, I am happy to report that labor day weekend marks the finishing of the biggest of the three walls. I can't even tell you how much work this represented, but as tedious, backbreaking, and frustrating as it was, it was also very rewarding. And what I have lovingly called "the trailer" for the last five years turned a corner this summer toward the status of "house".
before the new siding, windows, and deck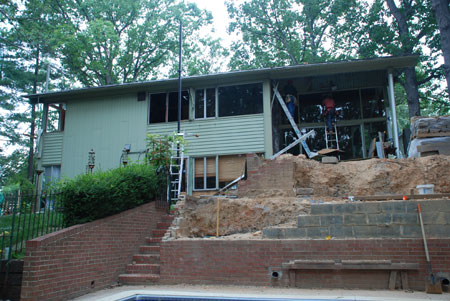 after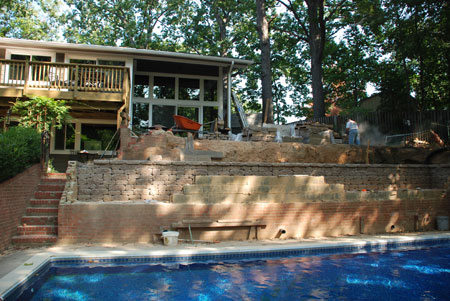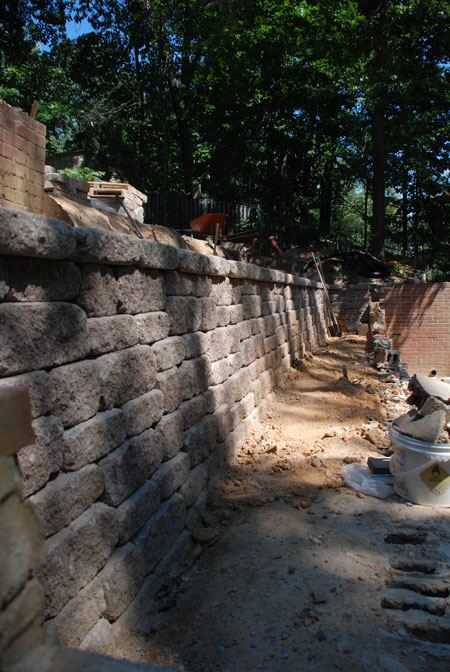 second wall finished