Created this image some time ago as a metaphor for racial diversity but am considering it for an ad. The planet keeps spinning and if genuine original art has any voice I have to advertise to get it heard. And the church world has too many flowers, sunsets, and fluffy bunnies.
But I hate advertising.
I always feel a little sluty doing ads for something that I consider a ministry.
But it is my bread and butter too. And creating the art doesn't have much meaning if nobody gets to see it.
Kinda like if a tree falls in the forest and nobody hears it... or a bear....
Well, you know.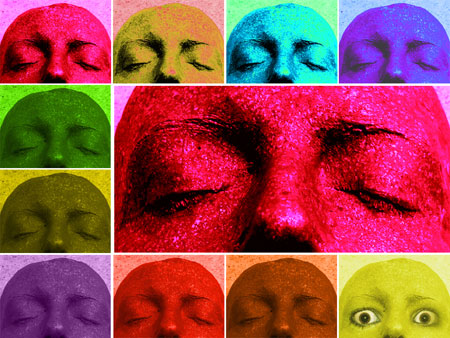 This series also evolved into the image of christ as a woman covered in blood...
definitely not fluffy.