The guys have left for the day, I finish making my capp, grab the cup and hear a strange noise. I look out my kitchen window and see this...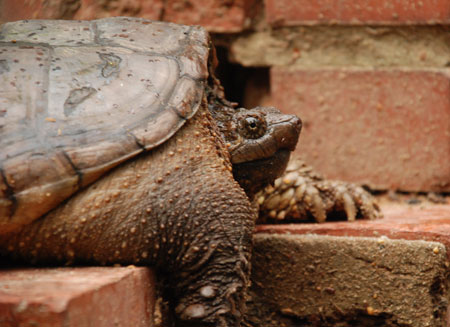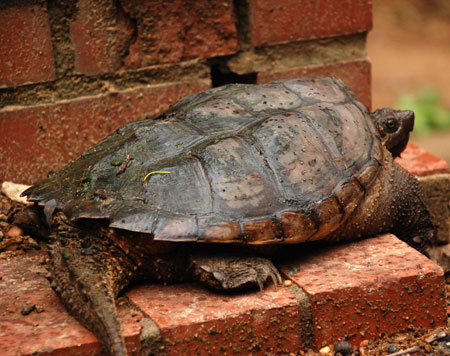 He may not look like much but it was about 18 inches long, so proportionately large compared to my brick step. The split second upon spotting it took my brain a beat to translate what I was seeing. What..big brown lump(no)...groundhog(no)...baby dinosaur(hehe)...ITS A TORTOISE!
What strange creatures travel through my yard after a good rainstorm.