So today I get to play. Taking my friday was a challenge because other tasks keep calling, tugging at the responsible side of me... wait, isn't taking an artist date the responsible thing to do? oh yea... i keep forgetting that to function as an artist and a human being i need to keep honoring this ritual. someone just hit me over the head please.
So... outdoors to get my hands dirty. Learning about organic gardening has sent me down the trail for home made insecticides. Tomato leaf tea... kills aphids. And to my amazement the tomatoes I planted a few weeks ago are HUGE. Waist high so I caged them. This is another added victory for me...another plant I didn't kill. Though lets wait to see if I actually get any tomatoes ;-)
Then going inside from the heat I picked up a brush and did my best impression of blair doing impressionism. Poppies in a field emerged as I painted. No thin places today, the other muse was the one awake this time. She seems to like broad strokes, bold colors, and big canvas. The thin places muse must be on summer vacation or maybe she has moved on completely. Who knows.
Field of Poppys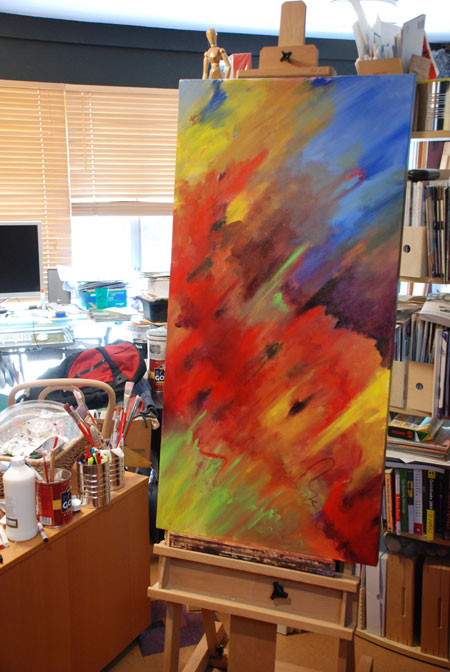 herbs and tomatoes