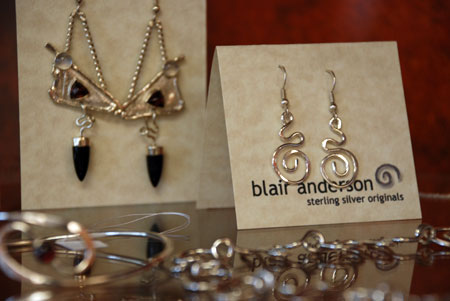 Today was my day to deliver my first batch of jewelry to that sweet little Silver Spring gallery called Alchemy. My paintings are soon to follow in giclee form, as I spent the morning with the fine art printer going over the fine tuning of the shots he took of my originals. Upon leaving the photo studio I rushed home to finish pricing and creating an inventory list of the small batch I had finished the day before. I gave the gallery owner a call asking if I could bring the work over and she expressed her excitement over the phone.
Every experience should be like this.
So I gathered my stuff and off I went. Alchemy is only about 20 minutes from my house which is such a great thing. But the super great thing is the gallery owner, Brenda. She is genuinely excited about every artist in her shop. After greetings and some chit chat, she showed me my display case, while grabbing some windex to spruce up the shelves. She let me arrange my work as we talked. After I had set my work out she excitedly showed me some fabulous hand died silk shawls that another artist had brought by earlier. I even tried one on. Beautiful stuff. But it is her excitement that makes the place so special and helped motivate me to get my stuff together. Upon our initial meeting I had left one necklace with her for her to wear (because she loved it so much) until I came back with inventory. So last week I get a frantic email that informed me that someone had seen it and wanted to buy it, except that I hadn't priced it. And I hadn't given her my phone number! So when I got the email I gave her a quick call and we priced the piece and it sold that day. At that point she gently inquired when she would be getting more.
So last week's artist date was spent with torch in hand.
And I have to admit, it is fun again. After years of doing this and ending those years because of a combination of pain in my hands, business burnout, a couple of bad gallery experiences, and getting really ripped off by an international dealer (which was the final straw) I can say it is fun again. This is a big deal for me, because for so many years after quitting I could walk into a gallery and not even feel a spark of interest.
But the spark is back.
Apparently time does heal all wounds.
And so does kind and excited gallery owners.
Thanks Brenda.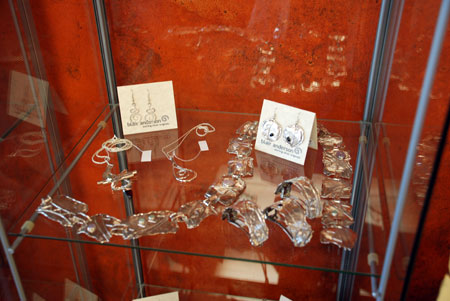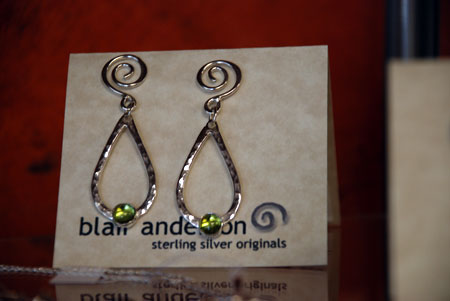 Alchemy