Ok there are a bunch of photos in this post, but it basically chronicles the day. Except the first one picks up at a CLEANED out apartment. So I didn't chronicle the packing, which, to his credit, Daniel had most of it done when we got there. Most of the work involved hauling boxes and canvases down two flights of stairs and out to the Uhaul. We had to rent a 10' truck to accommodate the huge canvases. I teased Daniel that if he were a musician he would be the tuba player. I also asked him if he was the only freshmen doing work this large. He hadn't really thought about it until then but realized that, yea, he probably was. In our many trips up and down stairs, passing other parents moving their kids, we were clearly the only ones with GINORMOUS canvases. He didn't really have an explanation for the "why so big" question. It is apparent that for some reason he just does what he does. Overall his professors were pleased with the progression of his work over the course of the year. One said that in one painting (posted below) he had jumped from freshmen to junior level. He is now a declared painting major (who knew), and I currently have a living room full to show for it.
empty room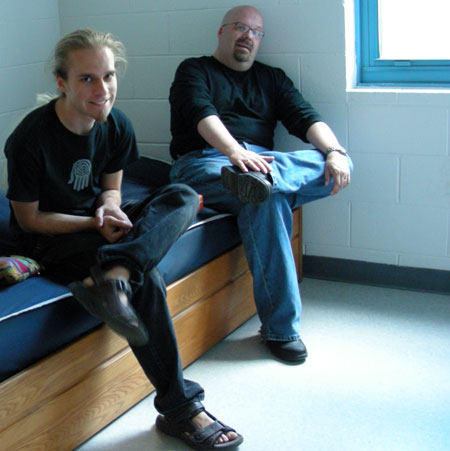 a stop for lunch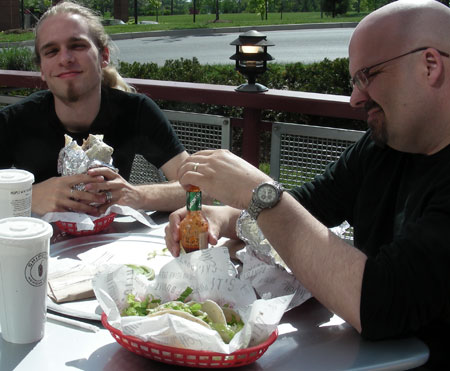 the packed uhaul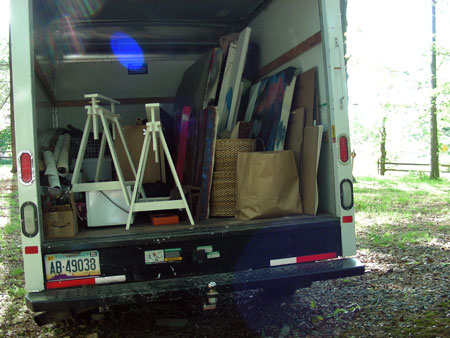 unpacking the uhaul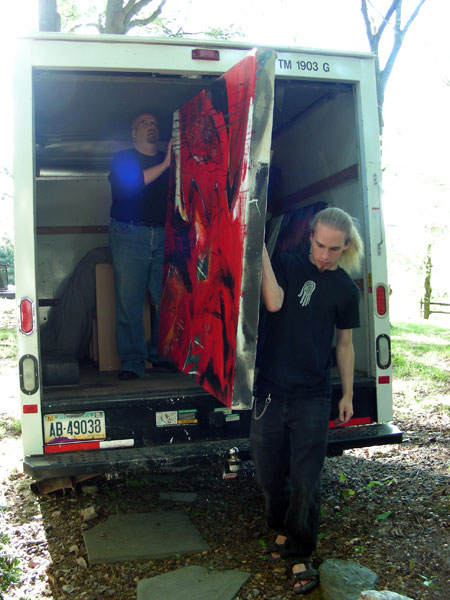 the amazing painting (but bad photo)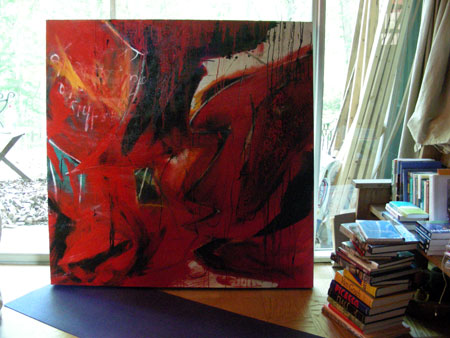 our living room, Yikes!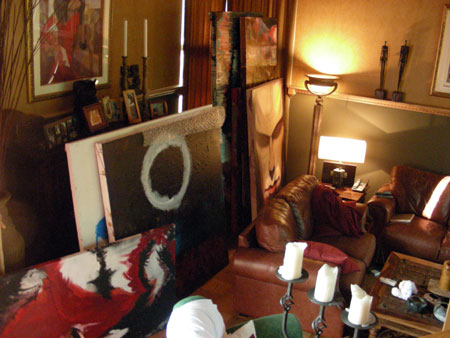 Ok, now I really wish we had built that garage!