Today was the first day of the two day event. Women would be arriving at roughly four oclock (and I do mean roughly). Time is a very fluid thing down here and I learned quickly that you either became laid back about it or lost your mind. I chose the first.
But before the festivities begin some of the girls from the school are going to walk through the surrounding town going door to door to invite women to the event. I am struck by two cultural differences right away, the last minute nature of this wouldn't work on american soil, and the door to door thing, well...
I was assigned to two girls and we were off to walk the town. I was amazed at the response. The girls would simply come to the front of a house and call out "buenes dias" and women would come out smiling. It was amazing.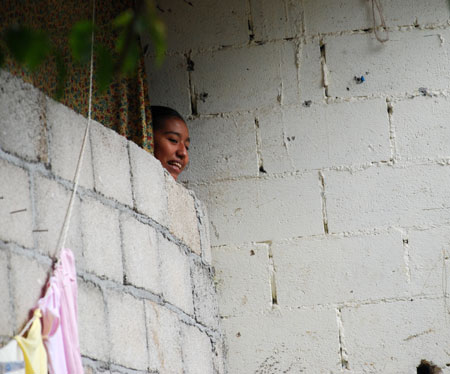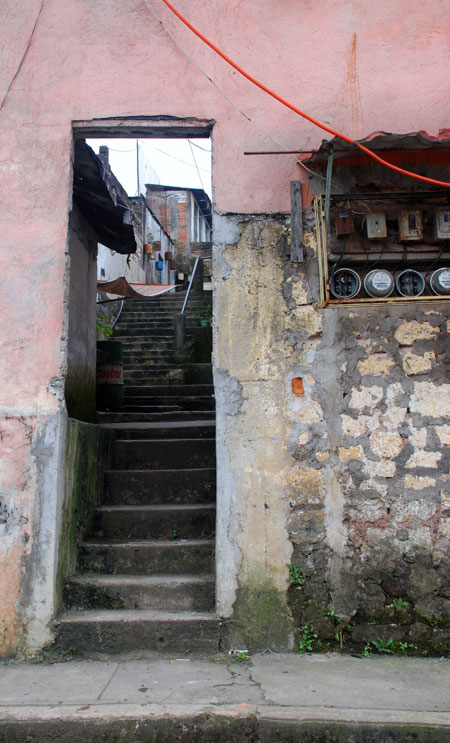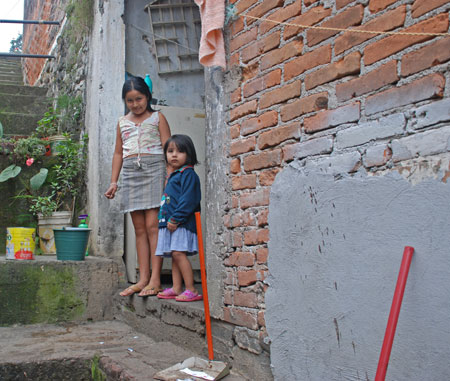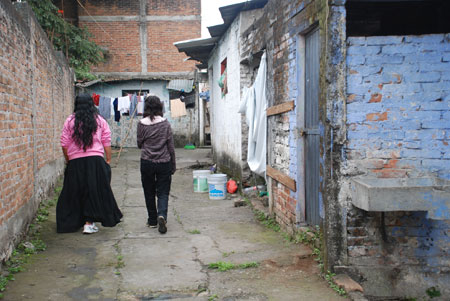 Here is Lesa with Rosbi and some of the girls that we walked with.