We finished our day by driving into crystal city for dinner at this cool little place called JALEO. Bryan and I had seen Jose Andres on tv the night before and thought his cooking style was really cool and then while wandering crystal city, bumped into his restaurant by accident. Amazing food served tapas style.
The food was so pretty we all pulled out our cameras which elicited laughter as we simultaniously shot the food and each other. Here is Marta pre-shot-mid-laugh.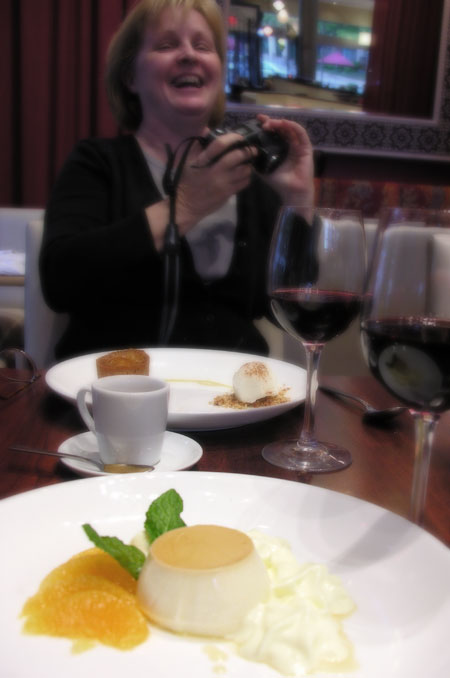 Bryan aiming at me while I aim at Marta.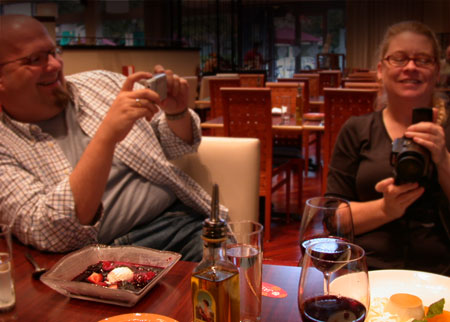 Wandering a bit in Crystal City.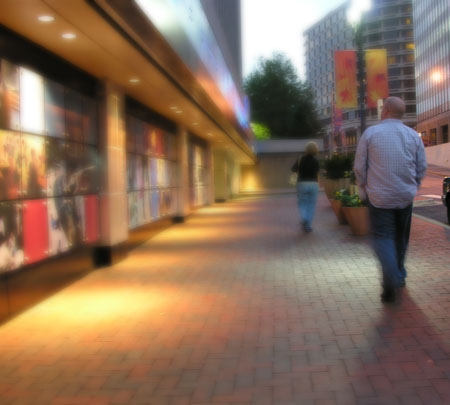 Then we drove back (top down) through DC to see some of the buildings at night.