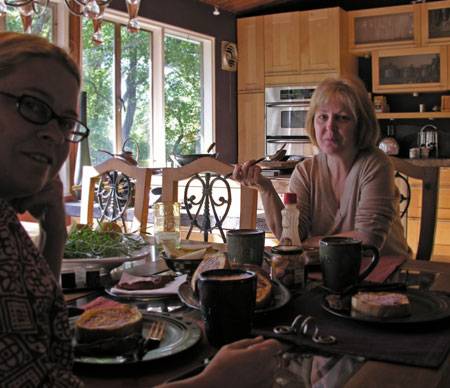 Saturday Marta got in on our weekend tradition of french toast. Proving to be a very laid back day, we didn't venture out of the house until about four-thirty, and then it was in search for more food. Bryan and I had schemed early on that we were going to put Marta's taste buds to the test during her visit and tonight was no exception. The food experience for this particular night would be ethiopian. We love it but it in not for everyone especially the style in which you eat it. You order your food and it all comes on one communal plate that is placed on a short table in front of you. Then you are given a bread that is sort of like a pancake that you tear apart and use as your utensil for picking up your food. Very tasty and very tactile. Makes for a unique and sensual food experience.
Our plate of food. Bryan's and Marta's hands tearing at the "bread".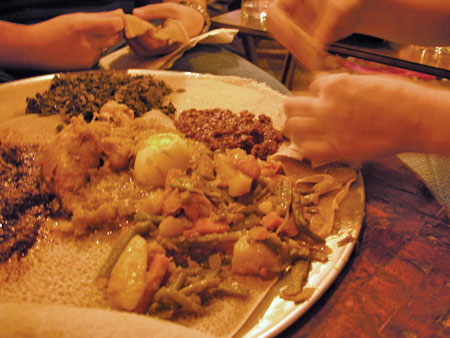 After dinner we kept the theme low key and went and saw "The Prestige" . Very good movie with a somewhat surprise ending.