My friday was an extremely special as I get a rare visit with my sister Marta. She arrived Wed afternoon and Bryan and I took her to one of our favorite little spots for dinner. And then chatted our way all the way through thursday night. So friday we set out on the metro toward the national mall to check out some art.
The National Gallery can be as overwhelming as it is inspirational, especially if you try to go backwards in time starting with contemporary art and finishing off with 13 century italian. We stopped for lunch at the fabulous cafe that sits between the two buildings. At least we mellowed the feeling of time warp by eating before jumping back in time.
Here is Marta in front of Lavender Mist.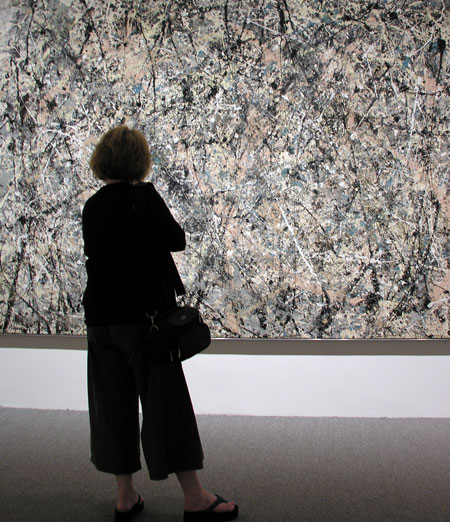 Considering Diego Rivera.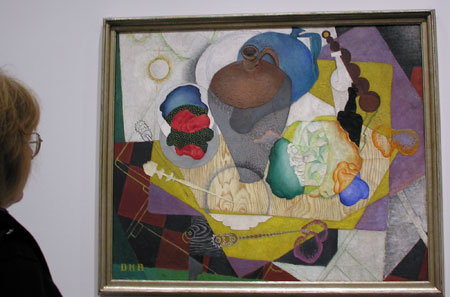 After indulging on picasso, mattise, calder, warhol, rembrandt, and the huge "sketches" of
constable we met up with Bryan at the Smithsonian Natural History Museum for some live jazz and great food at the Jazz Cafe.
It never fails to surprise me, what inspiration can come from experiencing great art, music and good food. Good time.