I took woefully few photos while at such a visually inspiring place, but the point was not to be working. I gave myself permission not to be "on" which was a great thing. I did snap a few pics the last morning but in my haste I did not get a pic of everyone. Conversations continued even then, unprompted, over breakfast and that lovely view.
a view from the porch of the bed and breakfast.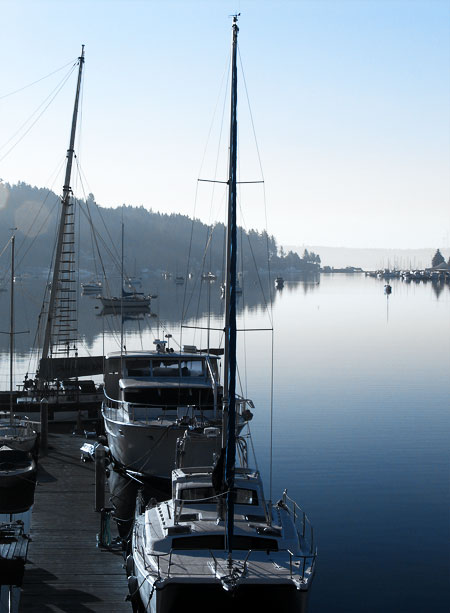 Meredith, Heather, and Becky.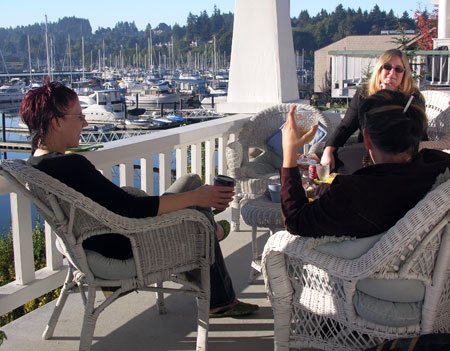 Grace, Lesa, and Deborah.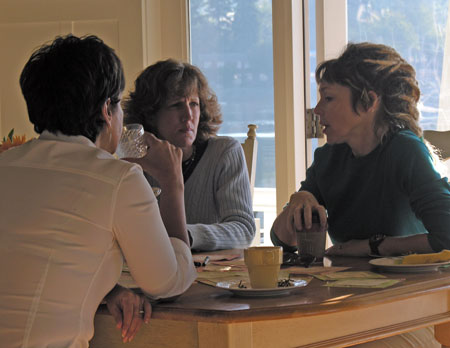 the quilt.