This weekend we rented the TONKA again and Bryan dug while Daniel and I worked on the damaged retaining wall. A few weeks ago I had and estimate done on what it would cost to replace the existing wall. 7000.00.
Forget that.
So, wanting to change the big wall into three tiered sections anyway, Bryan and I opted for the DIY route. I had checked out a bunch of books on masonry and knew that we needed a tuckpointer. It is a tool that masons use to grind out old mortar. We opted for a cheaper angle grinder with a tuckpointing disk.
What can I say. I'll try anything once. And I love power tools.
While I was grinding mortar and bashing bricks with a sledge hammer, Daniel was hauling brick and Bryan ran the Tonka. Well, I turned my back for a second and the kid decides to take my new toy (the angle grinder). Here he is joining in the fun. I was left to haul the bricks.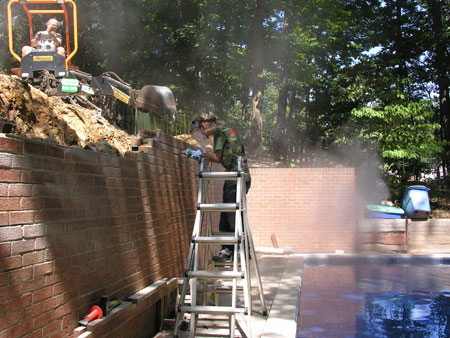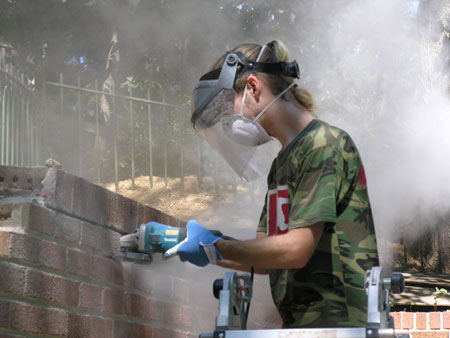 Progress made today wasn't bad. Considering we are going brick by brick, the wall is coming down faster than expected.