Back at my desk digging through oodles of paperwork I am regularly changing my desktop picture to one of the various pics of "our beach". Not feeling too creative because of the predictable post-trip letdown, but had to report some creative goings on while we were on d' island.
Not only did we haul all the required photo gear, but the guys also opted to bring their creative stuff. Bryan brought a mini keyboard and wrote some new music that you can find on his blog here A piece he calls Bahamian Breeze.
And Daniel brought a giant tube filled with canvas, oil paint, and brushes (which was a joy going through airline security with) and one stormy day painted this.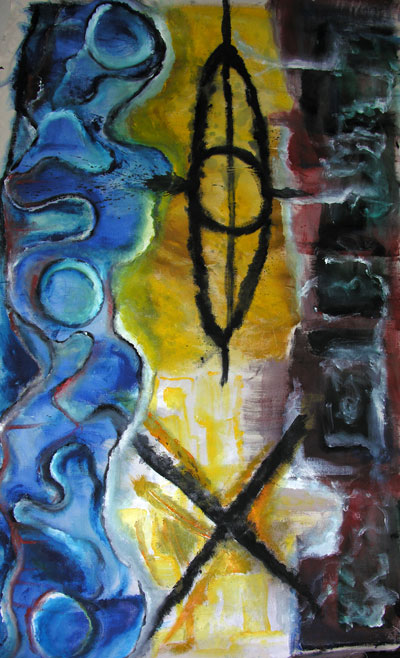 Hopefully others will be as inspired when they come to our artist's retreat.