suiting up.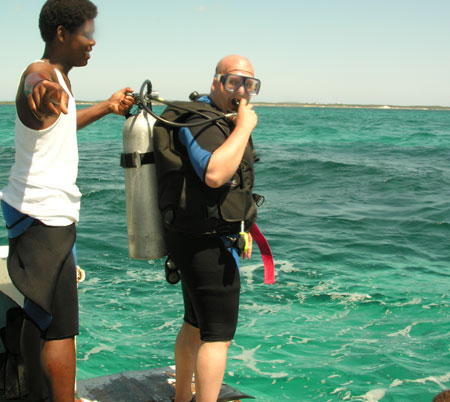 where are all the fish?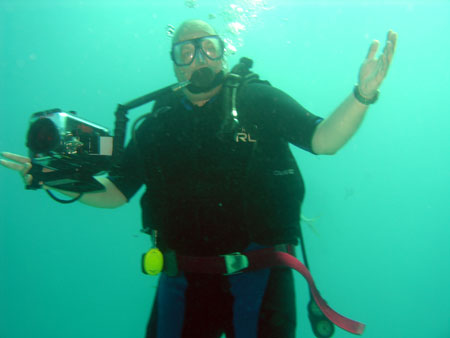 one fish...two fish...
forty feet down.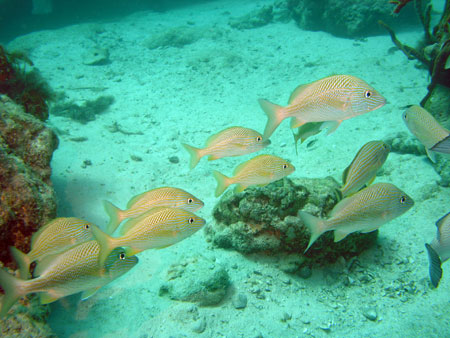 underwater world. I managed to get a few good shots with the new camera gear. Bryan was shooting video and I was shooting still. This was a challenge for me. Diving is a real face-your-fear kinda thing for me. Having had claustrophobia, diving takes real mental focus for me not to freak out. Adding the extra challenge of maneuvering a camera was tough. I opted out of the last dive because I got so tired. but I managed to dive twice and that was still a victory.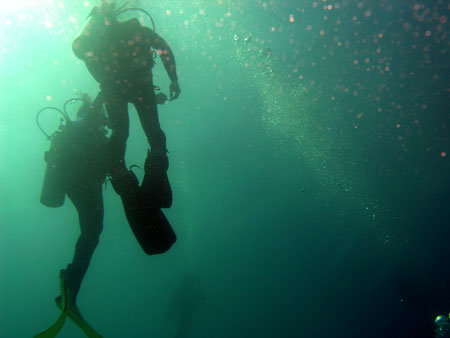 blair with the attractive mask hickey.