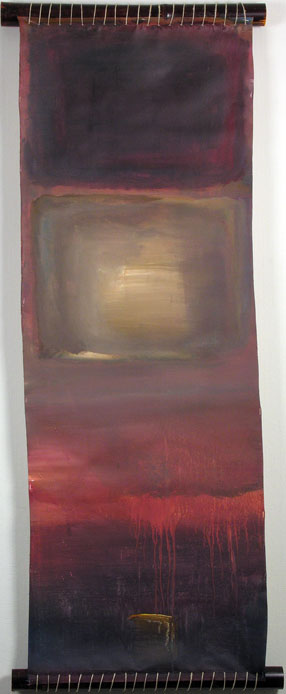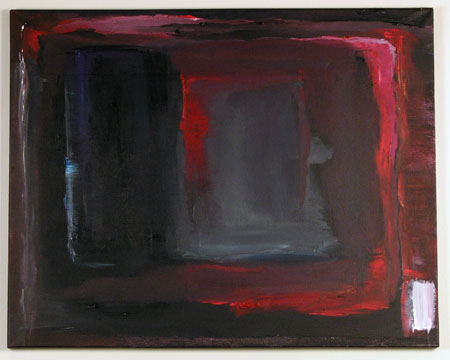 Ok so the race to the college application deadline is almost done. In fact, come February 15th you will hear a big collective sigh of relief from this house. The MICA app includes a portfolio in the format of slides(which I think is a little silly in this digital age, but oh well). So We manage to jam all of Daniels work into our Sebring and haul it off to be photographed.
I just think it is a crackup that this particular piece (called heart) has the same color and sculptural elements as Daniel's clothes! Chains and all.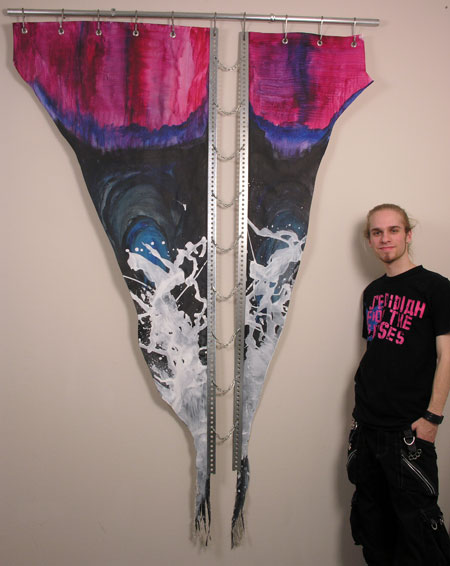 Lights...camera...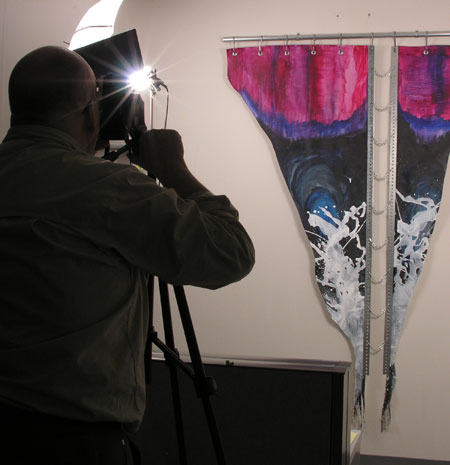 It is a little weird and a bit of a deja vu. So many moments through the years have been in the production or presentation of artwork, mine. Going through some of this process with Daniel is so wild. And I have to say we have always been a little over the top when it comes to detail, but that has always been a fun sort of challenge.
One down..ten to go...