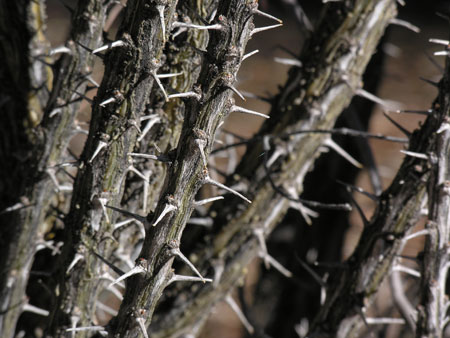 It is a bit of a mind blower going from frozen north to valley of the sun in the space of a week. Such is life harvesting imagery for my art. Spending a week on my childhood soil of Arizona I am reminded (painfully so) how much I truly love warm weather. Spending one whole glorious day wandering in a desert park enabled me to soak up some sun. More importantly I was able to soak up some encouragement from fabulous women cohorts in ministry at a mini-conference and also spend some time with my own truly special mother and sister. Girls, girls, girls.
I guess it was sort of an estrogen trip.
I am still unpacking my brain from such a trip. This process is always a slow one for me like unwinding a tightly woven cord strand by strand to examine the fiber. As it unwinds I can hopefully blog on the experiences more-it always helps to write the thoughts and reflections down otherwise they eventually slide off my brain into oblivion.
prickley pear with fruit.