DAY 29, SATURDAY JULY 23
Today we walk down to the place to meet our little tour bus for the "celtic experience" or so it was called. Our guide is Shamus and although he has a heavy foot I appreciate his driving prowess as he whisks us and 11 other passengers off to our first destination.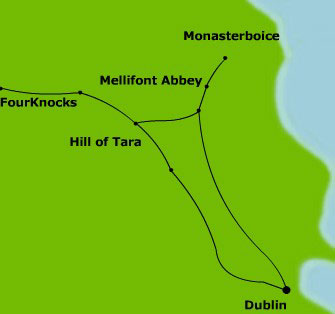 fourknocks passage tomb
Fourknocks. Fourknocks is a passage tomb built between 3000 and 2500 BC.
The entrance of the fourknocks tomb.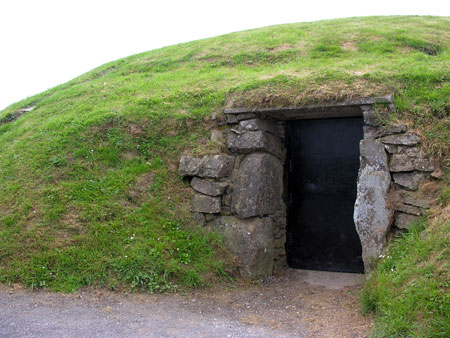 Here is Daniel inside the tomb, looking at some of the oldest cave writing.

Swirlies!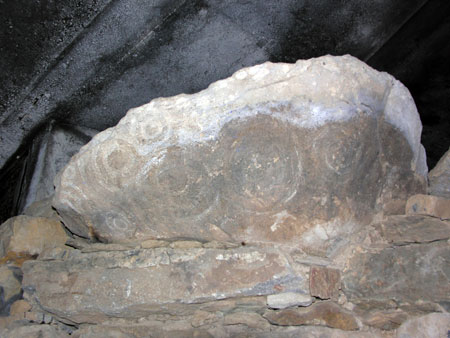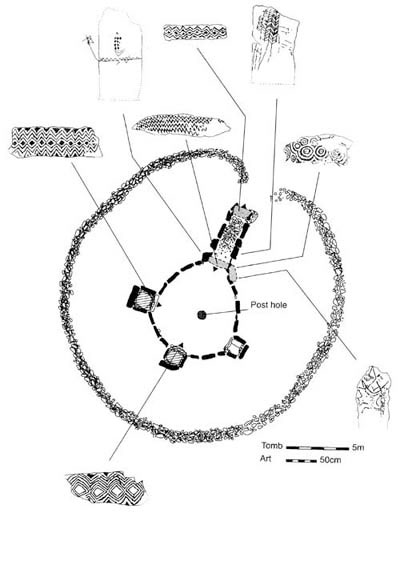 tomb map is from http://www.carrowkeel.com/sites/fourknocks/fourknocks2.html
mellifont abbey
The first Cistercian order in Ireland, Mellifont abbey was built in 1157.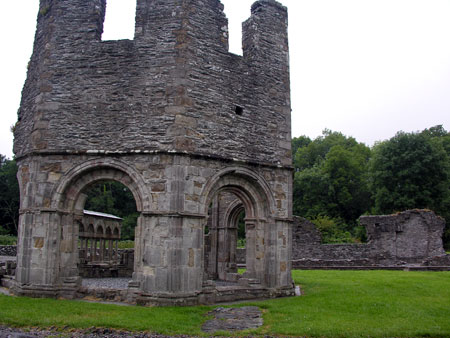 This was where the monks washed their hands.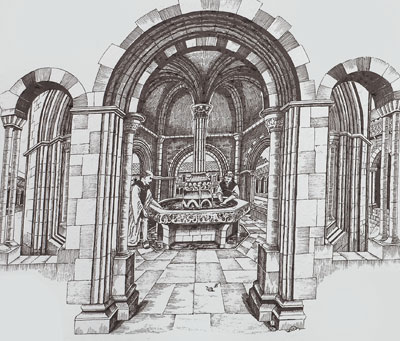 monasterboice
Up to this point on our trip we had beautiful weather. In contrast to the scorching sun in rome, ireland was a refreshing relief. Except for today. Rain, rain, rain. Makes it hard to take a picture. We only had a few moments at this important site and so I scrambled to get shots of these rare High Crosses.
9C. High Cross.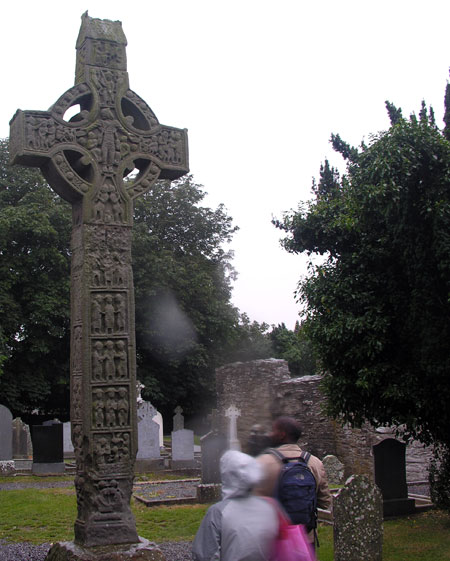 Muiredach's Cross.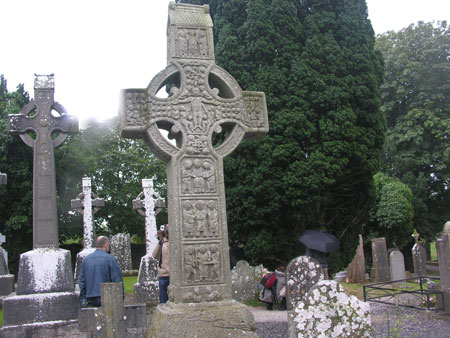 These crosses were used as pictoral teaching tools. This kind of visual aid was akin to stained glass. Since standing stones held powerful significance for the druids, perhaps the high crosses were the new christian equivalent and by virtue of their "standing stone" helped communicate the power of the story illustrated on them.
The story it tells.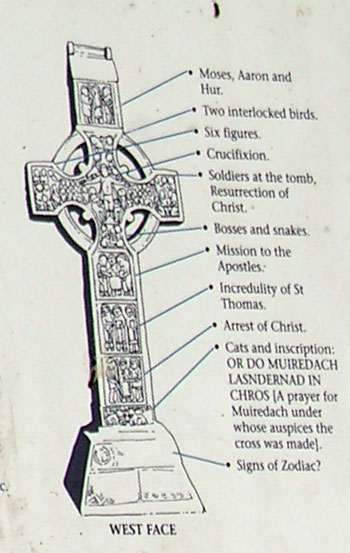 Road signs in english and gaelic.