DAY 29 (PART2)
hill of slane
In 433 St Patrick set his easter fire on this hill. Competition with the Druid fire on neighboring hillside, he risked death for such an act but certainly got their attention. A druid named Erc converted and later became the first bishop of Slane. So Christianity is brought to the Druids. A fire is still lighted on this hill each year at easter.
Here is Daniel, and further back, Bryan, leaving the ruins of Slane Abbey. We were almost always the last to get back to the bus, our fellow passengers patiently waiting as we did our filming. This was the site used for the cover of U2's Unforgettable Fire.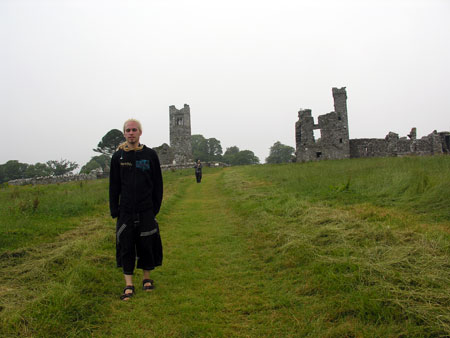 tara (sacred place)
Tara was the premier religious centre of pagan ireland. It was here where the druid king Laoghaire had his conflict with St. Patrick. Monuments of ritual and burial sites span from 4000 BC to the 7th century AD. Our tour guide Shamus took great pleasure in leading us through the pasture(off the tourist path) over the mounds that made up the burial site.
The Lia Fail.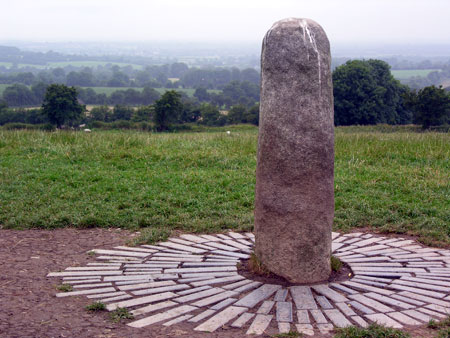 Druid sheep.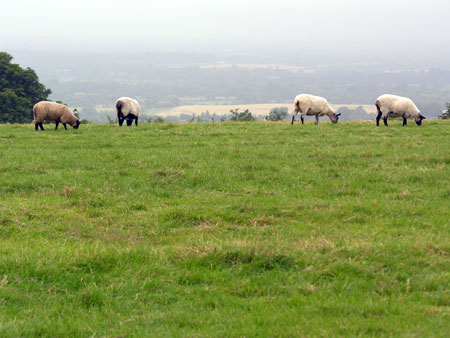 St. Patrick statue on the hill of tara.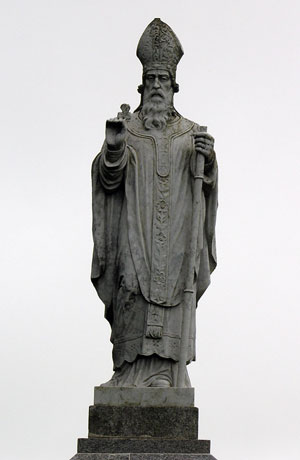 After the last site(hill of tara) we get back into our little red tour bus bound for dublin. Three college girls were part of our group. Notice Bryan with our big sony camera.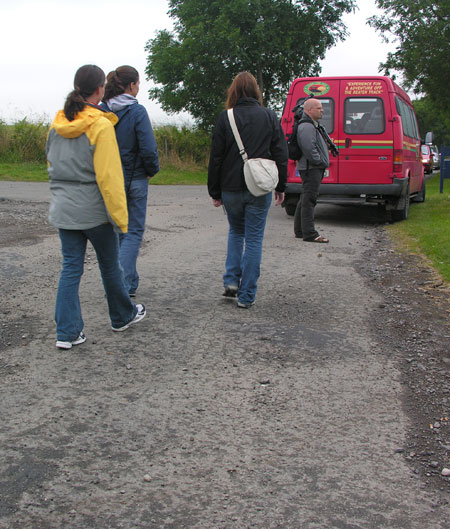 That evening(our last) father and son share a first beer for both of them (guinness of course) over a bowl of irish stew in one of the many dublin pubs. The pub culture is an interesting part of Ireland. It is the way in which people(of all kinds, not just singles or youth) gather after work and before going home. People stand in the streets outside the pubs with their beers and chat. Trying to find a place to eat, we walked through one of them that actually served food, and I noticed a little granny sitting politely with her guiness. I didn't see any nuns though.