DAY 20 THURSDAY JULY 14
After our breakfast of coffee and breads with Maria Rosa, we decide to take it easy at the villa for a while. Bryan goes off to film cool critters and flowers in the garden, while Daniel writes at the little antique desk that overlooks the courtyard. I find a place to set up the paints that I brought to attempt to paint this: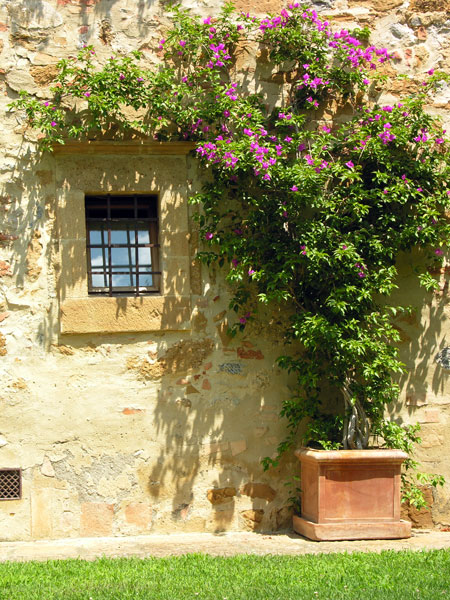 Ha. Oh well.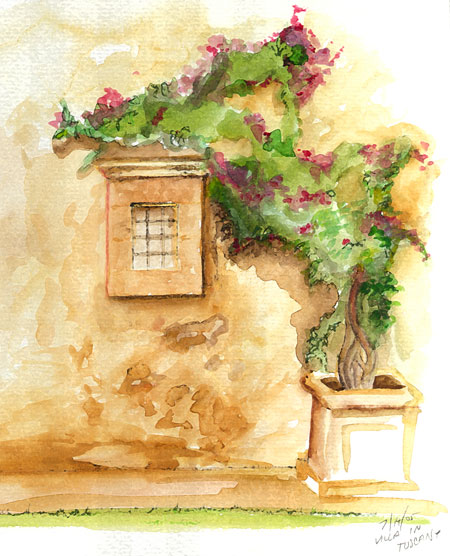 Then we hop in the rental car and zip down the winding roads in pursuit of the 9th century abby of sant' antimo.
Here you see Bryan in the vinyard filming the abby in the distance.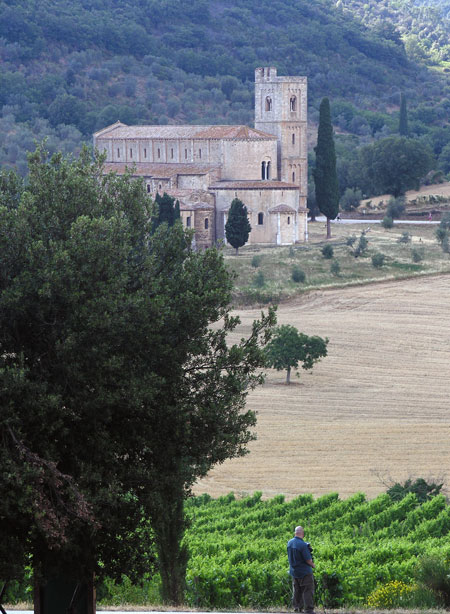 Stone capial carvings.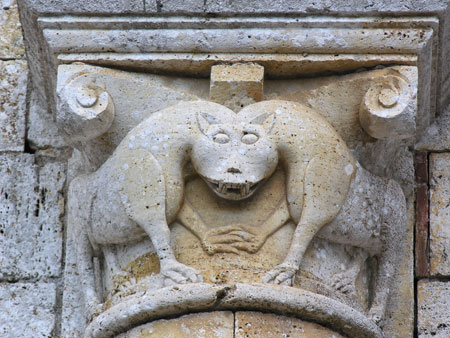 More winding roads and we are in montalcino, another major wine city. We stop here for dinner and sample some of the goods. To Bryan's delight there is also a "wine and jazz festival" about to be held within the fortress walls. Music starts at 9:00. We eat and stay for what ended up being a wonderful night with great jazz under the stars.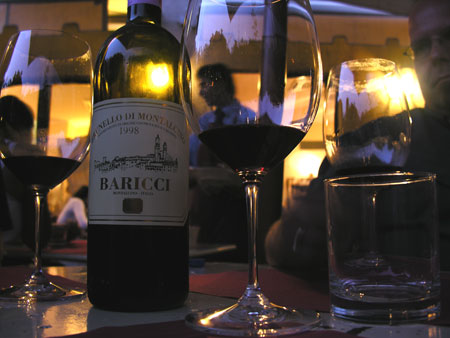 We got to see "Doctor 3" at Jazz and Wine in Montalcino