DAY 28, FRIDAY JULY 22
After so much travel we take it pretty easy today. We leave our little bed and breakfast (opting for the continental meal this morning) and set out to explore dublin. We start at the visitor's center, a converted church now used for booking tours. I am hoping for something that gets us near some high crosses and prehistoric ireland and we find and book a tour that does just that. That will be our day tomorrow. But now we do our own walkabout.
More of Grafton Street and on to St Stephen's Green and Christ Church Cathedral. Here I go to work again to capture more amazing windows. This church was built in 1030. Less touristy, and tripod friendly I took my time getting some detail shots. Bryan does some filming here as well. Daniel goes and sits out on the green to do a little writing. This turns out to be the last church we view on our trip. Although St Patrick's seemed like a tourist must, I couldn't bring myself to step inside another cathedral, and St Patrick's would no doubt be a no-tripod-zone.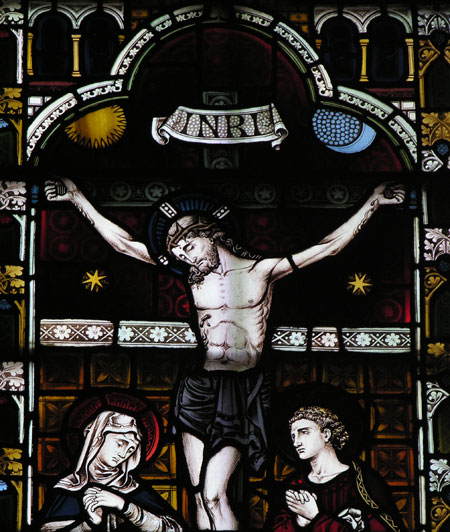 Medieval floor tiles inside the cathedral.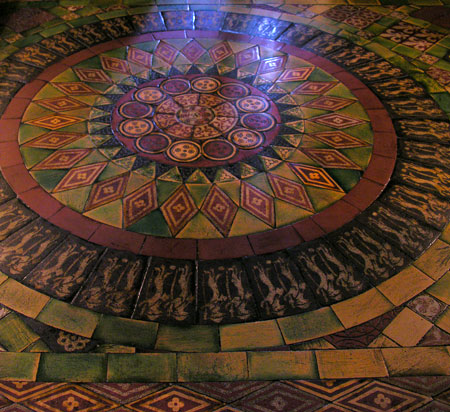 That evening we have tickets to the Gaiety Theatre and Riverdance. Since we managed a musical experience in each of the other countries on our trip this seemed appropriate for our Ireland experience. All I knew about riverdance was the signature high step tap thang. The musical is actually the story of irish diaspora. I think there was a unique dynamic to seeing this played in ireland because the audience was very responsive. It told their story. Sitting in the theatre I got a real sense of pride from those sitting around us.