DAY 6, THURSDAY, JUNE 30
Notre Dame again in the morning to take more pictures and then around the corner to St Chapelle.
Here is the tiny spiral staircase that takes you to the upper level which is the chapel. As we emerged from these stairs our reaction was the same as those around us. Everyone that entered this room was moved to silence. There was no other human reaction for the beauty of this room except maybe to let your mouth hang open which we saw people do too. There were a few whispers of "oh my god" which was an appropriate expression in that context.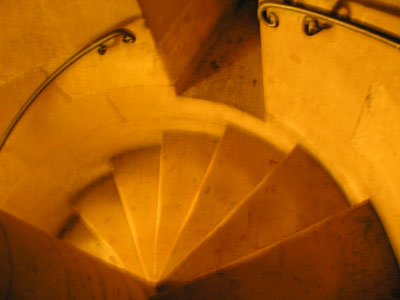 Built in the 13 century to house the crown of thorns (yes the actual crown, those europeans love their relics), the windows are 50 feet high and the whole structure is nothing but glass with just enough stone to support it. It is really hard to get a sense of scale with a picture, but when you enter this room you feel very small. It seemed somewhat uncerimonious but as you entered you were faced with a bunch of tacky metal folding chairs all in a circle around the perimeter of the room. No one told you to sit down, but that was all you could do to keep from falling over.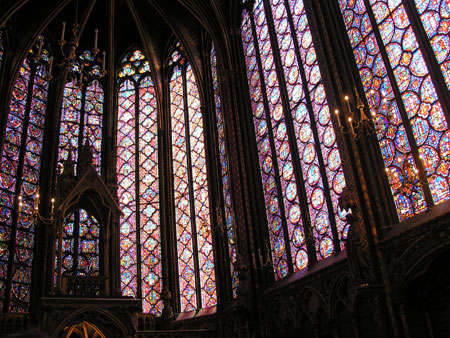 you can get some sense of scale by noticing the little man in the bottom right corner.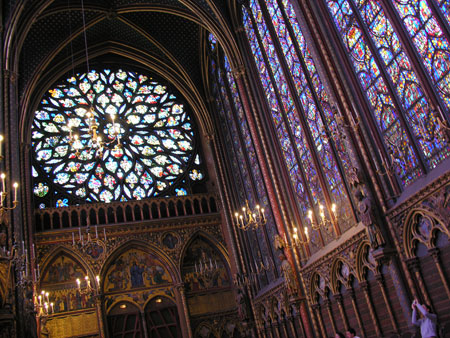 After 10 minutes of awestruck sitting, here is Blair filming St Chapelle.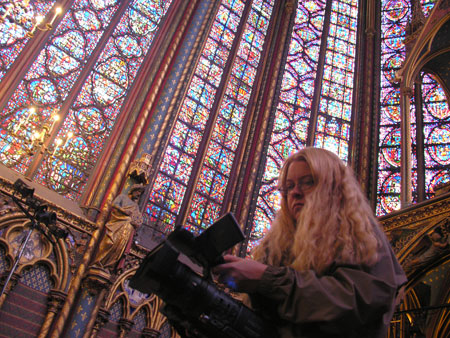 The conciergerie is the complex that surrounds the chapel and has its place in history thanks mostly to the revolution. This is where Marie-Antionette was incarcerated and eventually beheaded. Although we visited this piece of history like good little tourists, I neglected to take any pictures on the inside.
Strolling outside the conciergerie.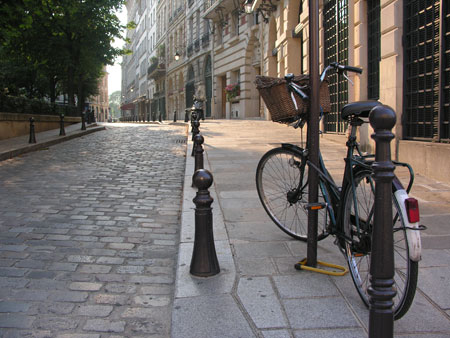 Walking along the seine river.