DAY 2 JUNE 26
Navigating the metro system took some practice but once we got the hang of it there was really no other way to travel. Our lodging was in the historic setting of the former wine and spirit storehouses of Bercy which had a metro stop spit you out right in the middle of this hip shopping and cafe center. Our room was a block away, perfect for a home base to scout around paris.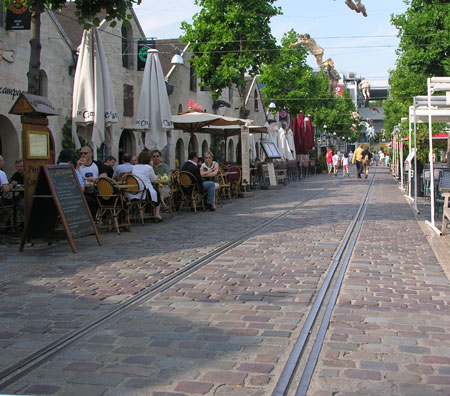 Our first outing was Notre Dame which is a pretty happening place on a sunday. Yes people still attend services there but there is serious competition between the tourists viewing the cathedral and the attenders. In fact they have two lines that form for this purpose. We did both. We spent time playing tourist snapping our photos around the outside, enjoying the lively atmosphere of the surrounding park and the beautiful weather. Children chased pigeons and families sat on the grass and on benches laughing and watching the tourists. We also attended vespers as "attenders". I was so surprised to find that the few years I studied french actually started to come back to me and I was able to follow along and, at one point, actually sing along with the beautiful voices that echoed through that incredible building. This was only one of the first of many intense experiences ahead of me.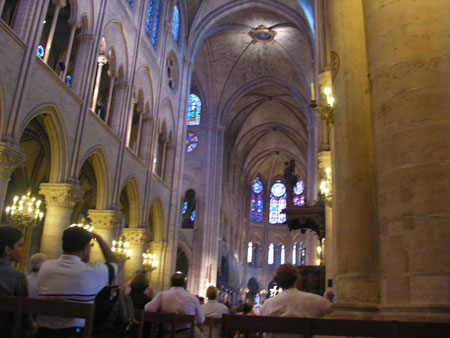 Here are my guys just outside the cathedral.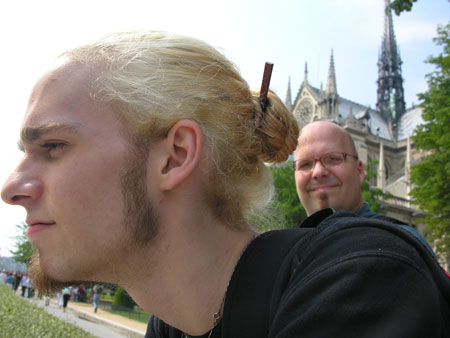 Daniel asked to join in with these french buskers. Who knew you would find diggeredoo players in france?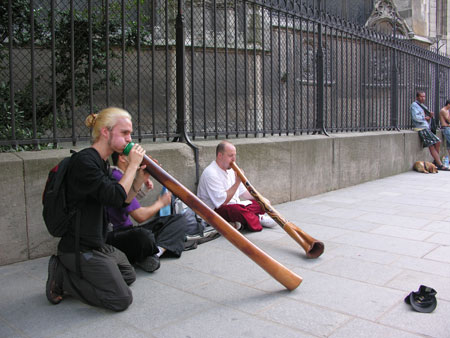 Street skaters performing outside the cathedral.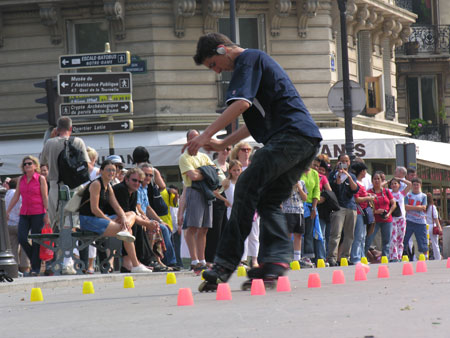 We ended the day with the arc de triomphe.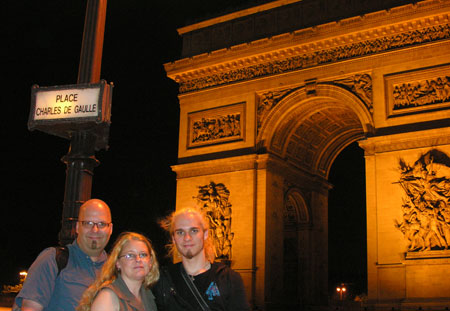 Here is bryan in the middle of the street shooting a time lapse of traffic whizzing around the arc.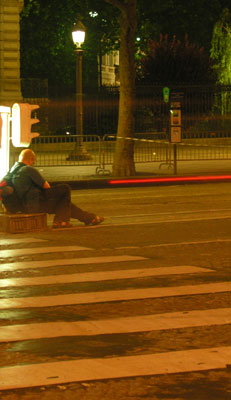 Meanwhile, I am shooting stills accross the street.