DAY 1 SATURDAY, JUNE 25, 2005
Losing six hours is something that I have never experienced. Our little trip began by getting off of a plane at 7 am in paris which to my body was of course still 1 am. They try to help you with this in the airplane on the way over by letting you sleep a little and then declaring "good morning, bonjour"! while serving you orange juice and opening up the blinds to the sun outside that never went down. This apparently is supposed to fool your body into thinking that it is morning. It doesn't work. But at any rate we got off our plane and then onto the metro heading for something to do until we checked into our lodging at 3:00. This is when the back pack thing really was important. We had all of our stuff and there would be moments throughout the trip where we would be carrying all of our stuff, so this was the first test.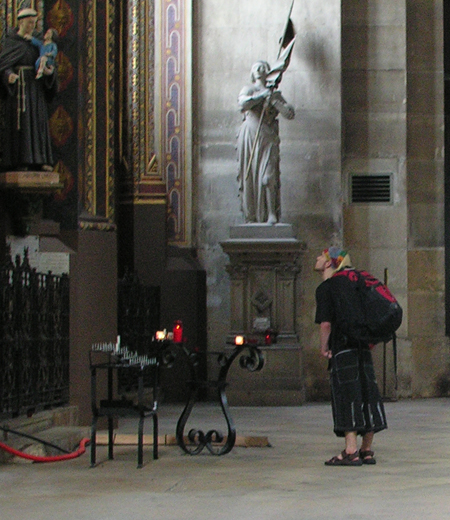 Randomly choosing a train stop to snoop at we emerged from the metro tunnel at the foot of my first photo shoot, St Eustache. A Gothic chapel built in 1214. Here is Daniel with his pack inside this all but abandoned cathedral.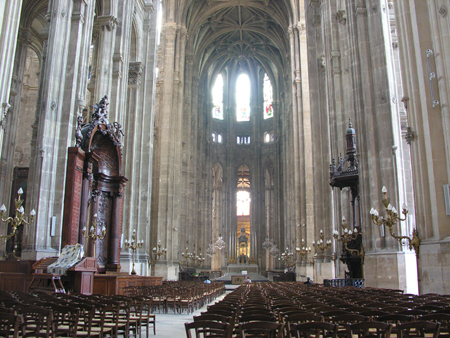 Breathtaking windows. These were some of the first things I photographed. Jet lagged but exhilarated by the surroundings I found new meaning to the phrase, "on the clock". I really had my work cut out for me.